Remember the Concorde? The passenger aircraft can fly at supersonic speed (twice the speed of sound – or Mach 2.) If you don't know how fast it is, it's about 1,354 mph – more than twice the speed of today's typical passenger aircraft.
So, to put it simply, consider this illustration: Flying from London to New York would normally take you 7 to 8 hours. Flying with Concorde would only take you 3 and a half hour.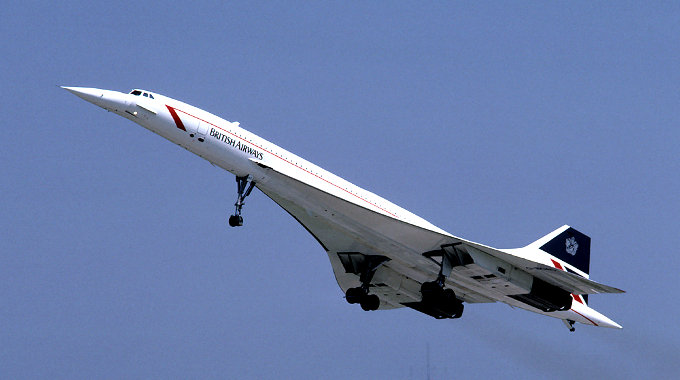 But if it's that cool, why was Concorde retired back in 2003? The year 2000 crash, the slump in air travel post-9/11, and rising costs are some of the reasons for the demise.
Okay, enough about the geeky thing about Concorde and supersonic flight. But why did I mentioned Concorde? It's because I'm excited to find out that there's a startup ready to revive supersonic passenger air travel, Boom Technology.
Boom wants to bring sexy supersonic passenger flights back
Headquartered in Colorado, Boom Technology aims to make supersonic passenger air travel possible again.
As reported by Time, the startup featured their supersonic passenger jet prototype, XB-1 a.k.a. The Baby Boom. The aircraft is planned to fly at 2.6 times faster than today's aircraft, and more cost-friendly than the Concorde.
The Baby Boom is expected to make the first flight in late 2017. The passenger plane, able to carry 45 to 55 passengers each flight – will be ready for the first flight in 2020.
The ticket to ride? $5,000. If you're a busy entrepreneur, it's an affordable price to pay to cut the flight time in more than half.
Sir Richard Branson backs Boom
The startup is backed by billionaire Sir Richard Branson. As part of the deal, the aircraft will be built with the help from Virgin Galactic. In exchange, Sir Richard will have the option to acquire the first ten planes.
Good deal, considering the potentially lucrative supersonic flights.
Now over to you
If it's cool for Sir Richard Branson, it's cool for me, too. But I'm interested in your opinion: What do you think of supersonic passenger air travel? Will it become a reality in 2020? Please share your thoughts with us.