Worried about the apocalypse's aftermath and have a plan to prepare a community for it? Entrepreneurs know very well about the emerging "doomsday prepper" market, and they launch startups that help people to feel safer by providing some kind of "insurance" that will increase their well-being when things go bad.
Now, some other startups are more creative, targeting multiple niches – those who are passionate about living independently off the grid, who want to improve the well-being of a region, who are preppers, etc.
Here's one of such startups: Farm from a Box.
Farm from a Box is a community farming startup co-founded by Scott Thompson and Brandi DeCarli. They envision for their startup to enable dependable, local food production for rural communities.
The product? A container-sized box which contains everything you need to build a self-sustaining farm.
Here's a brief on the startup:
The box can also be used for disaster recovery relief. Or perhaps you want to set it up as a business, selling farm produce to consumers. The choice is yours.
A pilot project was also started at Ethiopia's Rift Valley.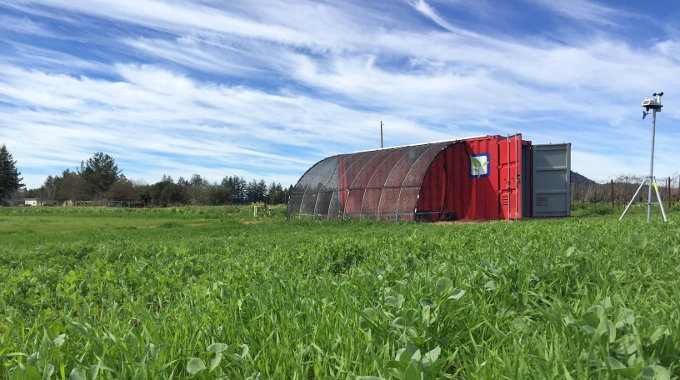 A box of container contains enough resources for you to build and run a two-acre farm, off-grid – and feed a self-sustained community of 150 people all year long.
So, what's in the box?
The box is tech-packed: It contains essential tools, solar panels for electricity, a pump for water, super-efficient drip irrigation to make crops free from rain dependence and WiFi for monitoring the farm remotely.
The cost: $40,000. It's affordable, in my opinion.
What's next?
So, are you interested in learning more about the community farming startup? If so, you can visit their website http://www.farmfromabox.com/
Or, are you an investor who believe in the startup's chance for social and monetary impact? You can do so via AngelList's Republic, an investing platform for anyone: https://republic.co/farm-from-a-box