It has been said that when we stop growing, we start dying. Of course, this famous quote from William S. Borroughs was meant to explain biological and mental growth in living beings, but it's also just as true when referring to a business.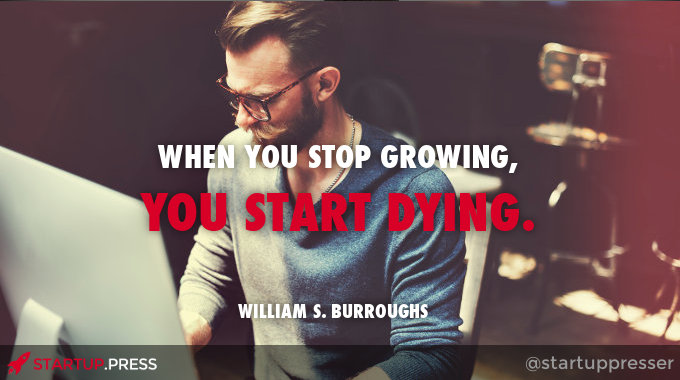 Even when it seems like you have the most perfectly loyal customer base that aren't going anywhere, it's reasonable to assume that those people will one day die, no longer need your product, or will simply find a better deal from one of your competitors. This is far from what entrepreneurs are talking about when they use the phrase "sustainable business model."
Instead, any business seeking to either future-proof itself and/or build on equity for the purpose of selling one day, needs to continually grow in order to protect itself from market conditions beyond their control (these and more variables explained within a thorough Context Analysis of the business.)
Following is list of conditions that may just mean your startup is ready to go to the next level, assuming your product is proven and successful:
☑ You have the money/funding to move forward
Without money, your startup isn't heading anywhere on an upward trajectory. Money in the bank is always good, so is having reliable investors to tap into as needed. Most important in the money situation when moving forward, is accurate sales projections. Even better, having a large bevy of orders waiting in the queue that will be able to sustain the company during the upcoming growth phase.
☑ The "locals" love you
This advice applies to local businesses only. If you're an online retailer, you're already serving a more diverse customer base, needing only to expand your marketing into untapped areas and media you haven't used yet. If you're local and the locals love you, expansion into other geographical areas is the only way to ensure growth, minus a massive population growth in your current locale.
☑ You consistently set and achieve goals for the company
Do you find yourself feeling like a big fish in a little pond lately? This happens when you've got big dreams for the company and the current company standards don't align with those big dreams. Essentially, your goals have become to easy to cross off the list (this is also why most people quit their job, aside from feeling underpaid). It's time to scale and feel the challenge of building a business again, like it was when you first started.
☑ Customers are seeking you instead of you seeking them
What a great and wonderful problem to have, right? Truly, when people start looking for you, it can feel like you've finally hit your stride and why not just sit back and take it all in. However, this is the best time to expand. To hire more employees, increase production, and branch out to open more facilities in order to accommodate those customers so they don't have to travel far and wide to find you.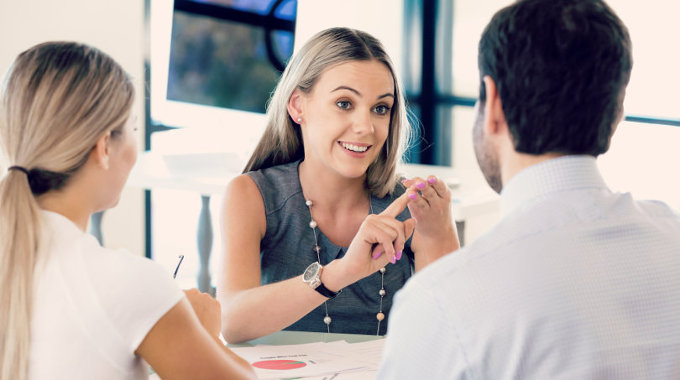 ☑ You've figured out how to scale production efficiency
Whether you work in products, services – or both – being able to satisfy your inventory requirements and/or get projects done with minimal time investment and wastage is the goal of any lean startup – or big corporate giant for that matter. When you've figured out most of the kinks and your efficiency game is better than it's ever been, it's time to dial things up to increase revenue and build your brand out.
☑ You and your employees are running out of room
If you need more space to get your jobs done and you don't have it, this is a perfectly good time to take stock of what's been mentioned already, to determine if the time is right to take things to the next level.
☑ Your confidence in your team is at an all-time high
The most important thing a CEO can ask themselves when it comes to growth: "Is my team accountable for what they do?" (Learn more about building an accountable team here). If your answer is yes, you have the confidence in your team necessary to grow the business bigger. Your team is everything. If you know they can do it, the only real bottleneck to growth at this point is you and your partners.
☑ Your lifestyle (ie., personal life) can handle it
Life is hectic on all fronts. Especially if you're running a profitable business that's set to explode in the coming months and years.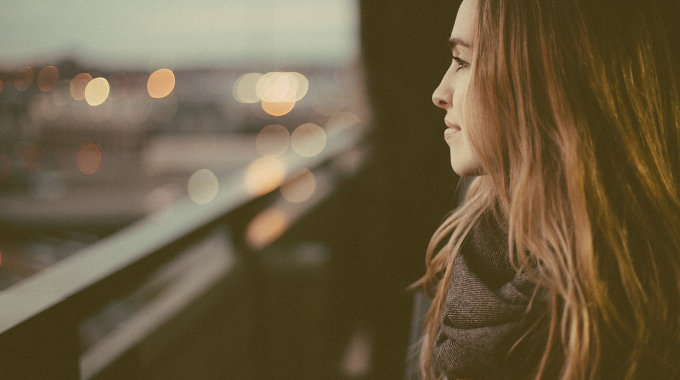 The last consideration about whether your business is ready to grow or not must be a selfish one: "Can your personal life handle the bigger hit to your time?" Whether your personal life is made up of jet-setting, bar-hopping, volunteer work, or raising a family, growth will likely mean more of your time will be needed for the foreseeable future. If your downtime is more important than your career, expansion might not be in your best interest, at least until you can figure out how to balance both.
If you can check all or most of the boxes mentioned above, what are you waiting for?