Asset management is one of the most important considerations when it comes to digital assets like Bitcoin. It's security features contribute to problems with accessibility once the owner of the assets becomes incapacitated or has passed. This is where companies like C2Legacy step in. C2Legacy offers a solution that allows safe and seamless digital distribution of secure assets to the owner's next of kin, according to his or her wishes.
C2Legacy is a platform that allows owners of cryptocurrency to create digital smart contracts for asset distribution once they pass on. These smart contracts are similar to wills in that they are made by the owner while alive and can be altered to conform to his wishes until he dies. Once the owner dies, an electronic confirmation activates the smart contracts and distributes the assets accordingly. All of these are done without the need for the owner's private key.
This process ensures that the owner's digital assets do not remain unclaimed and unavailable to his or her loved ones. This is also a secure process because it is a multiple verification platform that requires a new verification for every transaction on the chain. (Learn more about C2Legacy here).
If you own a blockchain business or just starting out, having these services in place can help you focus on the business side of things, instead of worrying about what will happen to everything you've worked for when you are gone.
Still on the first legs of what you hope to be a successful blockchain business? Read on to know more about building a blockchain business from the ground up.
3 Tips for Starting a Blockchain Business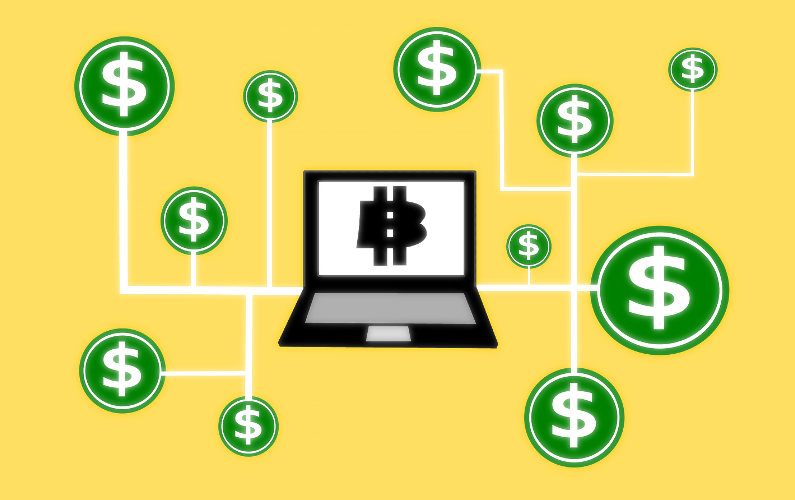 Tip #1: Surround Yourself with a Knowledgeable Team
A trusted and knowledgeable core team is crucial for the success of any business. Your core team determines the values, the culture, and environment of your start-up and often has a direct influence on the behavior of employees and how the business is seen from the outside.
Having the people with the right skills is important because you want team members that complements each other's skills but are able to work together to achieve the larger goals of your business. More importantly, you need a trusted set of advisers, preferably those with ample experience with blockchain technologies to help you remain on course.
Having passionate, idealistic, and skilled people on your team is great because it helps keep ideas fresh and young energy helps get things done. However, the wisdom of trusted advisers can also help balance things out so that the business stays focused and you avoid taking unnecessary risks.
Tip #2: Create a Plan for Raising Funds
Every startup needs funding. The good thing is that there are so many funding options available to startups from traditional venture capital financing to blockchain crowdfunding and ICOs.
While venture capitalist funding is still a reliable method of getting the needed capital for any business, ICOs are becoming more popular.
With ICOs, you present a plan for your currency and exchange bitcoin or ether 'capital' for your currency, with the hope that your currency will increase its value. With ICOs it is important to have a good idea of of how much your ICO is worth and to show investors that their money is safe, such as ensuring regular reporting, using smart contracts, and meeting target milestones on time.
Tip #3: Find Reputable Ways to Market Your Business
With ICOs still in their early stages, major platforms like Twitter, and Facebook have opted to ban ads for ICOs. This means that you need to resort to other reputable means to market your business.
Networking, taking opportunities to participate in blockchain events where you can meet other entrepreneurs is crucial in building relationships that can help you fuel organic marketing efforts.
In an interview with InternetMarketingBlogger.com, C2Legacy founder Marie-Antoinette Tichler has said that word of mouth is an invaluable marketing tool that helps her get the word out about her business to the right people.
Word of mouth is a powerful tool that when coupled with reliable and consistent performance can help you create the image of stability and trustworthiness for your blockchain business.
Get More Blockchain and Cryptocurrency Tips from C2Legacy. Follow them on Facebook and Twitter or drop by their site at C2Legacy.io.